Musealization Systems of Cultural Heritage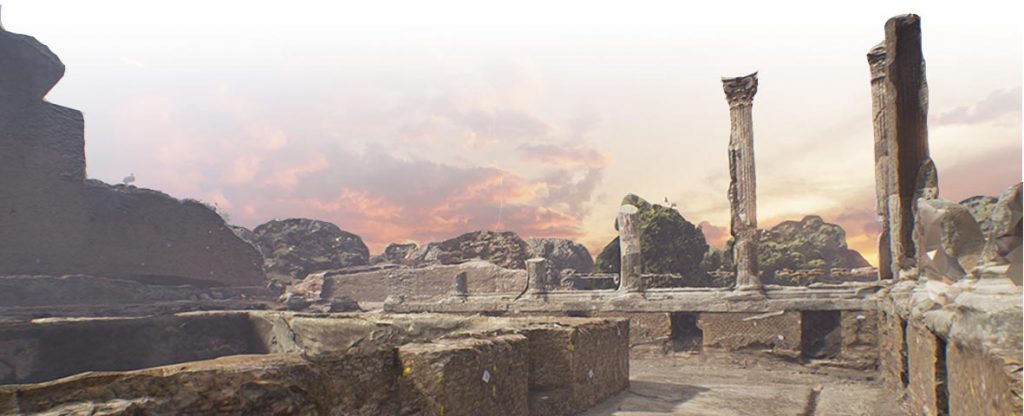 The possibility of extending the architectural dimension in digital space, recreating three-dimensional shapes that can be enjoyed and experienced as real spaces, is the basis of a research that, through simulations in virtual environments, processes metric and geometric correctness of data inserted in digital space to constitute archives on architectural heritage in the hope of preserving its memory.
Digital databases for Cultural Heritage are needed increasingly not only to preserve their image through descriptive systems, but also to allow simulations and experiments of various kinds for control, management and valorisation. In the new virtual platform, in which contemporary scenarios of our cities, historical architectures and open-air museums are configured, a new approach to the survey project and its communicative aims is structured. Virtual models and attached information become part of a museum system which, in the case of architectural or archaeological complexes, is configured as an open-air museum. The "mixed" museum typology combine traditional system of visiting a museum with the possibility of amplifying its informative content through Augmented Reality, increasing the emotional involvement offered by a different narrative approach oriented towards interest, understanding and respect of Cultural Heritage.
NURBS and MESH

modeling

of historical complexes and archaeological sites.

Virtual Reality Modeling Language (VMRL)

systems for virtual immersion in 3D models.

Virtual Reality

experiments with informative contents as "

museum containers

".
Use of platforms, such as Unity3D, for

controller

associated with avatars.

Remote fruition

of Cultural Heritage systems.
Video game

applications

, 3D modeling, websites, Augmented Reality.